Productfinder
Discover our range of instruments in the practical product finder.
Our Distribution network
Here you will find the contact details of your local contact person.
We make eye surgery safer, simpler and more efficient
No matter whether it is cataract surgery, glaucoma surgery or vitrectomy surgery: all our surgical devices, instruments and consumables have been designed with the highest degree of consistency to meet the needs of both surgeons and OR personnel.
With our surgical platforms, we make unique use of the immense advantages of physics and fluidics. This makes eye surgeries safer, simpler and more efficient, enabling you to work more precisely and speedily. Our instruments are tailor-made precision tools that have been perfectly attuned to the conditions in the eye as well as to surgeons' needs. Our innovative technologies have set benchmarks for decades – thanks to Oertli, surgeons throughout the world deliver top performance in ophthalmology.
Three devices – one philosophy
Best quality in eye surgery
Oertli offers three surgical platforms for specific needs and requirements. No matter whether it is the all-in-one platform, the all-round talent or the mobile device – the three surgical platforms by Oertli are the perfect assistance for eye surgeons and OR personnel.
Cataract
Field of application
Phaco is the surgery applied most frequently. With easyPhaco, we have raised phaco emulsification to a new level. easyPhaco makes optimum use of fluidics, it makes fluidics its friend, an additional tool. High vacuum and high flow aspirate fragments and hold them powerfully; they ensure great power coupling and aspirate emulsified material immediately. The anterior chamber always remains stable and low.
Glaucoma
Field of application
HFDS or High Frequency Deep Sclerotomy is a particularly simple and fast method in micro-invasive glaucoma surgery; it relies on bipolar high-frequency diathermy. Here, direct access from the anterior chamber to the Schlemm's canal is created, which results in a drastically reduced outflow resistance of the trabecular network. The HFDS method offers an effective and sustained decrease in pressure and a very low complication rate.
Vitrectomy
Field of application
The Continuous Flow Cutter belongs to the most current innovations in vitrectomy surgery. The trendsetting cutting concept ensures continuous flow without any perceivable pressure fluctuations and enables optimum portioning of the vitreous body. Thanks to the SPEEPMode, the Continuous Flow Cutter obtains an even higher degree of precision.
OS 4
MAKING THE DIFFERENCE WITH ENHANCED VERSATILITY
There is no room for compromises or half-hearted things in areas where quality and precision are decisive. Surgical interventions in the eye require the surgeon's full attention and competence. The surgeon, in return, needs to rely on the best possible technology and most reliable systems. Only in this way can the transition from a good to a perfect surgical result be made. Oertli makes the difference – with the OS4, the top-class surgical platform for vitrectomy surgery, glaucoma surgery and cataract surgery.
Faros
MAKING THE DIFFERENCE WITH EXCELLENT FUNCTIONALITY
With surgical interventions in the eye, a fraction of a second and a millimeter can make the difference, and can determine the degree of accomplishment of an intervention. Surgeons must not only be able to rely on their own capabilities but also on user-friendly systems and cutting-edge technology of the highest level. That is the reason why they choose Faros by Oertli. No other surgical platform for anterior and posterior segment surgery can boast comparable functionality, performance and reliability while at the same time being so compact and easy to operate.
CATARHEX 3
MAKING THE DIFFERENCE WITH MAXIMUM MOBILITY
Oertli's most modern and proven cataract surgery always succeeds in getting to where it is needed. The CataRhex 3 – the mobile surgical platform – grants surgeons the greatest possible independence and safety in their work, no matter what the circumstances are. The CataRhex 3 device, thoroughly aligned to user-friendliness, does without any complicated menu navigation.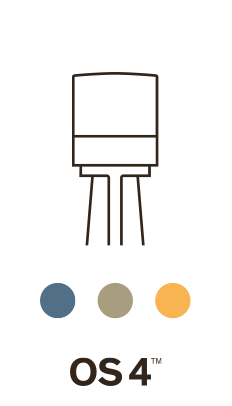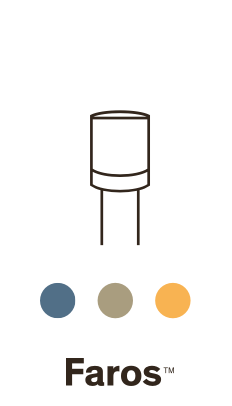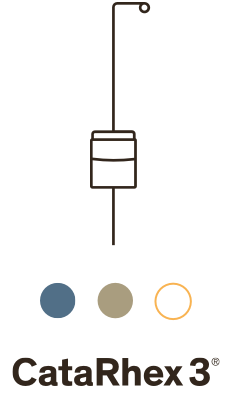 Cataract
Glaucoma
Vitrectomy