Distribution network
Oertli commits itself to the Berneck location in Switzerland. It is here that ideals and innovations come to exist, and here that our devices and instruments are developed and manufactured. To ensure our products can be used in the whole world, we rely either on our own distribution companies or independent distribution partners, depending on the relevant region. In every case, our ophthalmology customers throughout the world can count on competent and reliable contact persons. They offer excellent on-site service, can inform and advise you on our entire product range and have been perfectly trained for work with our products.
United States Distribution
Oertli Instruments Inc.
2125 Center Avenue, Suite 507
Fort Lee, New Jersey 07024 USA
T +1 833 463 7854
F +1 201 302 6062
Find your local contact person quickly and easily.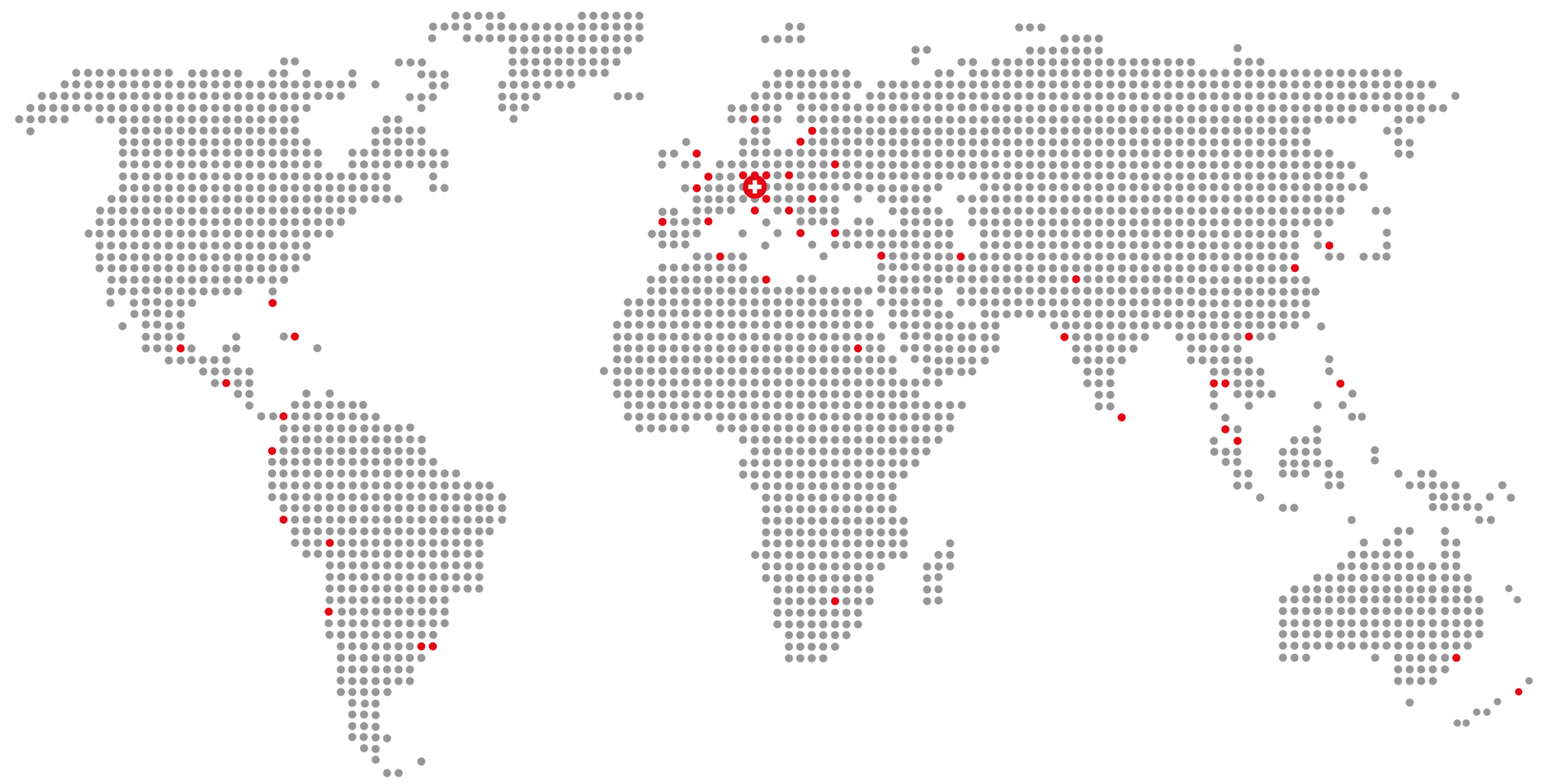 ---
THE DIRECT DISTRIBUTION NETWORK
In September 2021, we took over the majority of shares in Domedics AG. For three decades, Domedics AG has been one of the leading players in Switzerland for the distribution of products and services in ophthalmology. This purchase is a great opportunity to serve the Swiss market and gain direct market access in the entire DACH region (Switzerland, Austria, and Germany).
As of 1st June, Domedics has turned into Oertli Ophthalmedic Schweiz AG - the trading and competence platform for Eye Surgery Essentials in Switzerland. The Oertli Ophthalmedic product range includes first-class products and customized services for all areas of refractive surgery, from cataract and glaucoma surgery to vitrectomy surgery.
Turning the Swiss subsidiary under the roof of the global Oertli brand is a strategic move. Thomas Bosshard, Co-CEO of Oertli Instrumente AG, says: "Thanks to Oertli Ophthalmedic, we conclude our direct market access to the German-speaking market in Europe. This brings us even closer to our customers. And we offer our suppliers a sustainable and effective platform for the Swiss market."