The pedal – ROBUST AND RELIABLE
The linear foot pedal is the multifunctional control unit of the CataRhex 3. Manufactured from robust metal with a high-quality finish, the pedal responds precisely to the surgeon's commands with no delay. Simple foot movements efficiently control the CataRhex 3. There are four movement areas available for fine linear control, accessing saved data, and switching functions on and off.
The pedal is waterproof*, takes up little space and is light enough to move with your foot. To ensure reliable data transfer, the pedal of the CataRhex 3 works with a classic cable connection.
Linear multifunctional pedal
Waterproof*, robust and compact
Cable connection for uninterrupted transfer of commands
Four movement areas for control and monitoring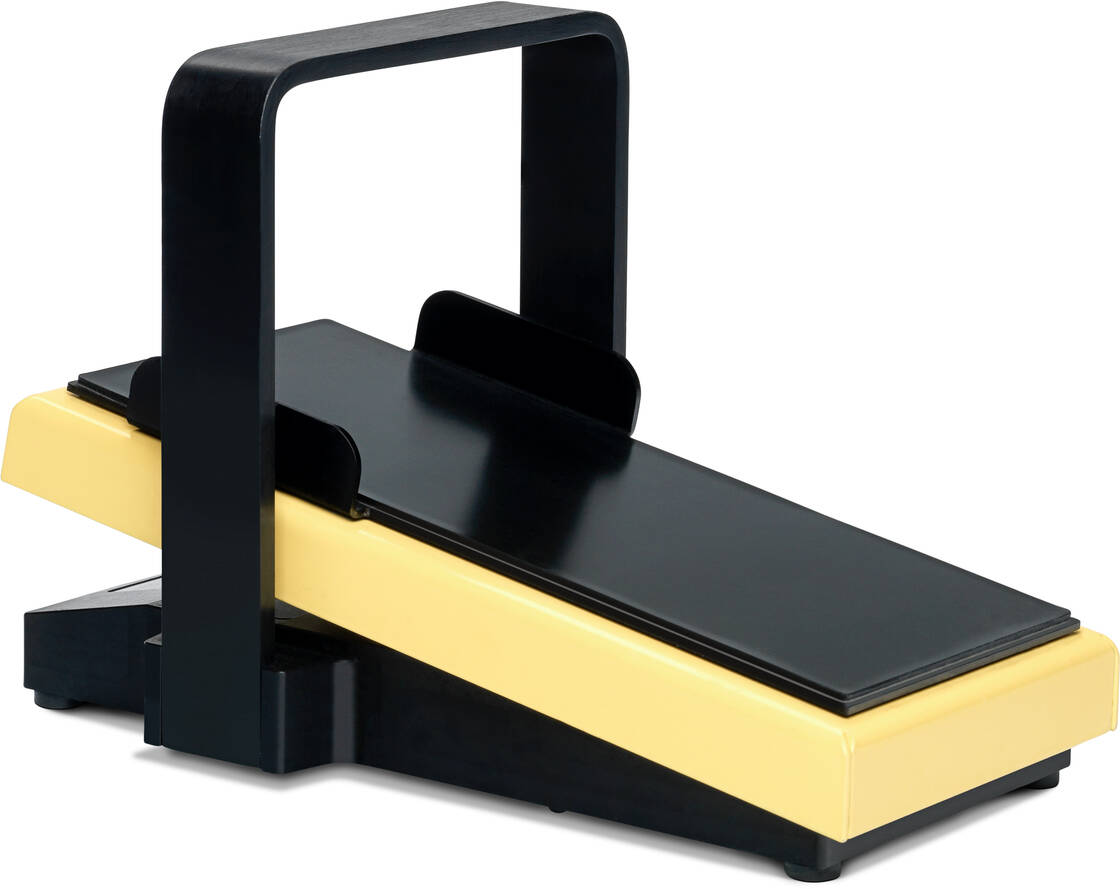 Oertli data on file
*As per standard, IPX6