Oertli and Domedics go into the future together
Oertli Instrumente AG takes over the majority of shares of Domedics AG, Dättwil. The majority shareholder and managing director of Domedics, Carlo Pizzera, is thus arranging his succession in a long-term and sustainable manner.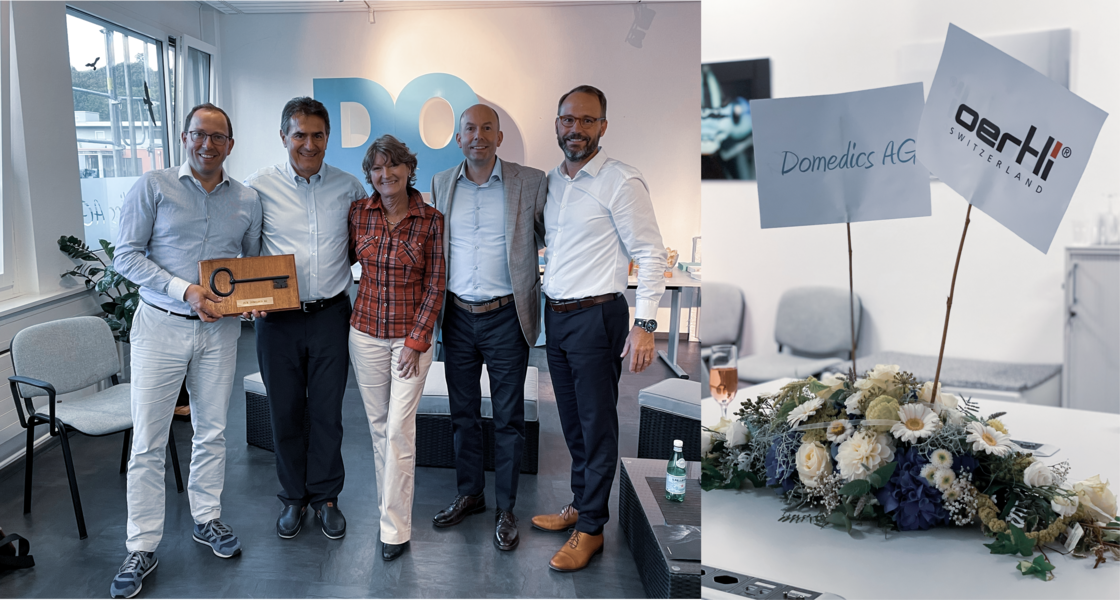 With a strong positioning in the Swiss ophthalmology market, Domedics AG has built up a strong product portfolio and a high level of service competence over the past three decades. Domedics AG is an innovative trading company in ophthalmology and has a broad and diverse product range in the field of cataract, glaucoma and refractive surgery. In addition to intraocular lenses from various manufacturers, it includes femto lasers for refractive and cataract surgery as well as consumables and pharmaceuticals for various ophthalmological applications. Domedics has an experienced and dedicated team with a very high level of service and expertise in the operating room as well as in the ophthalmic practice.
We are extremely pleased that we, as the majority shareholder of Domedics AG, will be pursuing joint paths in the future. In this way, we are laying the foundation for an even stronger anchoring in Switzerland for our valued customers.
The integration process is starting together and with a lot of energy. In the process, both companies want to continuously expand the range of services and ensure that the customers always remain in focus.
ℹ️ All products can still be obtained from the usual sources.