SPEEP – Speed AND PRECISION
The unique pump innovation by Oertli is at your disposal now! The SPEEP pump* offers you more efficiency and precision in your cataract surgery through its precise control of flow and vacuum. With the SPEEP pump, you are given a highly effective tool for even easier, safer and more efficient work in your daily surgical routine.
How does the SPEEP pump works?
SPEEP combines the advantages of a flow-controlled peristaltic pump with the sportiness of a Venturi pump. With the SPEEP pump, both flow and vacuum can be controlled independently of each other. This results in the desired mastery over fluidics and takes efficiency and safety to a new level. You will experience complete control, whether required for speedy nucleus preparation or fine capsule polishing.
The pre-set flow rate supports chamber stability in anterior segment surgery. The directly controllable vacuum ensures a fast response time and enhances the pump's sporty performance while maintaining subtle control. Even under occlusion, you will be in complete control of the vacuum. Suction or release via the foot pedal can be performed easily and you will experience controlled holdabilty and manipulation of both fragments and tissue. With SPEEP, it is you who determines the speed of work.
What are the advantages of the SPEEP pump?
In cataract surgery, the SPEEP pump assists you in eyes with severe zonular weakness or floppy iris syndrome. Even during the removal of the epinucleus, the finely adjustable holdability of the SPEEP pump offers you complete control.
*Modulation according to the principle of the peristaltic pump
You want to know more?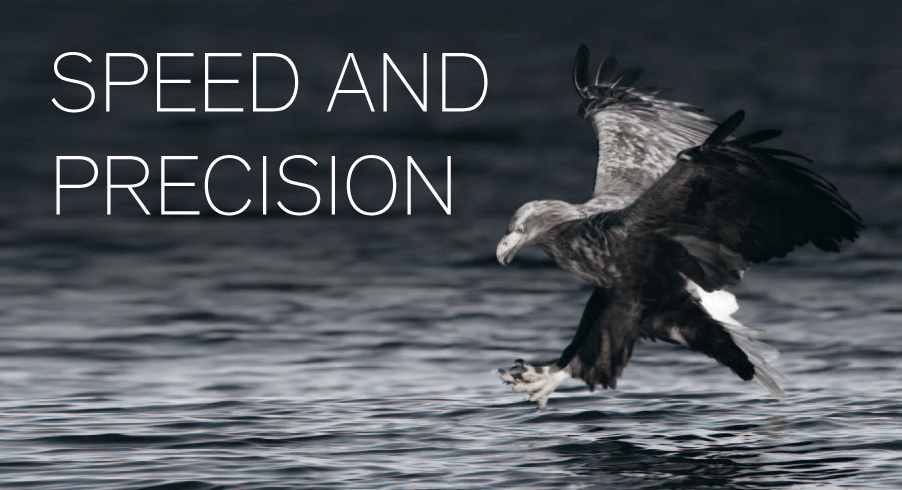 Fluidics: Unique 2-pump system
Unique SPEEP pump – for manual control of holdability
irrespective of the type of tissue
Immediate and direct pump response – facilitates
precise and fine manoeuvring directly at the tissue
Independent control of flow and vacuum – developed to work under safe circumstances with maximum control and efficiency
Precise fluidics based on physics – for a stress-free and sporty performance while simultaneously maintaining high chamber stability
easyPhaco technology
easyPhaco was developed for a safe and efficient phacoemulsification. Find out more.
CataRhex 3
Learn more about the CataRhex 3 surgical platform here.
Cataract surgery
Learn more about the possibilities in cataract surgery now.