GROUNDBREAKING CEREMONY FOR THE NEW LEAN FACTORY
The groundbreaking ceremony marked the start of the construction work for the Lean Factory in Berneck. The two co-owners Christoph and Thomas Bosshard as well as the entire management with Andreas Schmidheini, Chairman of the Board of Directors, together with the architects Markus Bänziger and Björn Lutze of Bänziger Lutze Architektur AG and Bruno Seelos, Mayor of Berneck, celebrated the groundbreaking and the new Lean Factory project.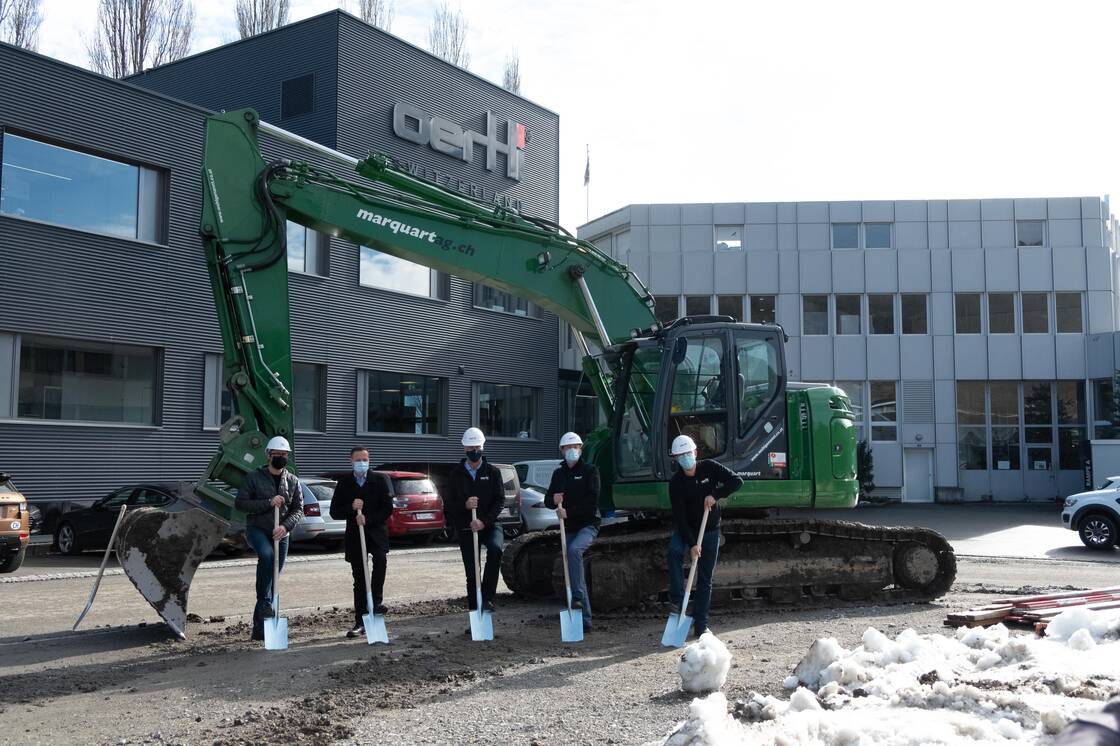 An investment with foresight
The investment in the new production and logistics building amounts to around CHF 25 million and is being carried out by Bänziger Lutze Architektur AG.
The new three-story building with an area of 11,000 square meters includes an underground parking garage, production and storage areas, offices, meeting and event rooms. The planned new building consists of two building volumes connected by an inner courtyard and various access zones. The eastern building volume extends the clean room and production areas for surgical equipment and instruments. The western part of the building is designed for efficient in-house logistics and includes delivery, set-up areas, partially automated warehouses, quality assurance and expanded parts production. The second floor will include training rooms, break rooms and a roof terrace. A photovoltaic system is planned on the western roof.