MEET US AT THE ASCRS 2022 in WASHINGTON, D.C.
Between 23th and 25th April 2022, we will be represented at the ASCRS 2022 of the American Society of Cataract and Refractive Surgery in Washington, D.C., with our booth. The following highlights await you at our booth #2503.

Booth wetlab
Have you ever wished to try out the CataRhex 3 with the unique SPEEP pump?
Visit our booth. Our booth wetlab is ideal for testing the CataRhex 3 with all its features and to experience the difference in phaco surgery first hand.
ℹ️ The booth wetlab is free of charge, and registration is not required.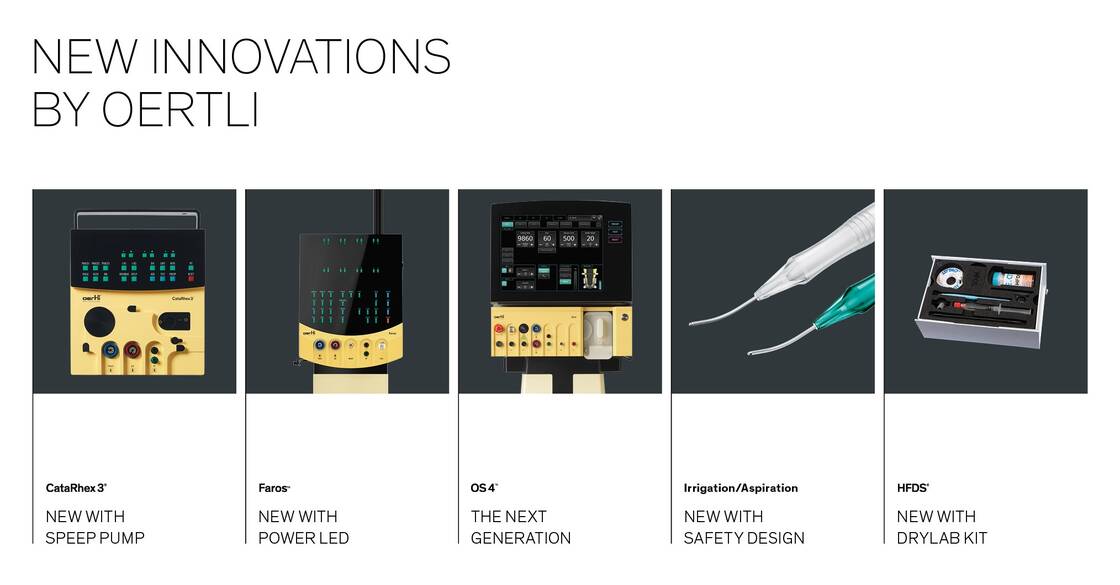 New innovations
In 2021, all devices of our 3-platform strategy have received a remarkable upgrade. At this years ASCRS, all new platforms will be exhibited. Beside our three surgery platforms, we will also present the new Irrigation/Aspiration handpieces with its new Safety Design. Additionally, all Glaucoma surgeons will love the new HFDS Drylab Kit which they can test right at the booth.
---
---
CataRhex 3 new with SPEEP
Find out more about the CataRhex 3 new with the SPEEP pump.