We are exhibiting
@ESCRS 2021 in Amsterdam
Live booth talks with well-known speakers
An exciting booth talk programme awaits our visitors on Saturday, 9th October and Sunday, 10th October. 5 well-known surgeons share their experiences live in short presentations right at our booth. In addition, the presentations can also be watched via livestream on our Instagram page.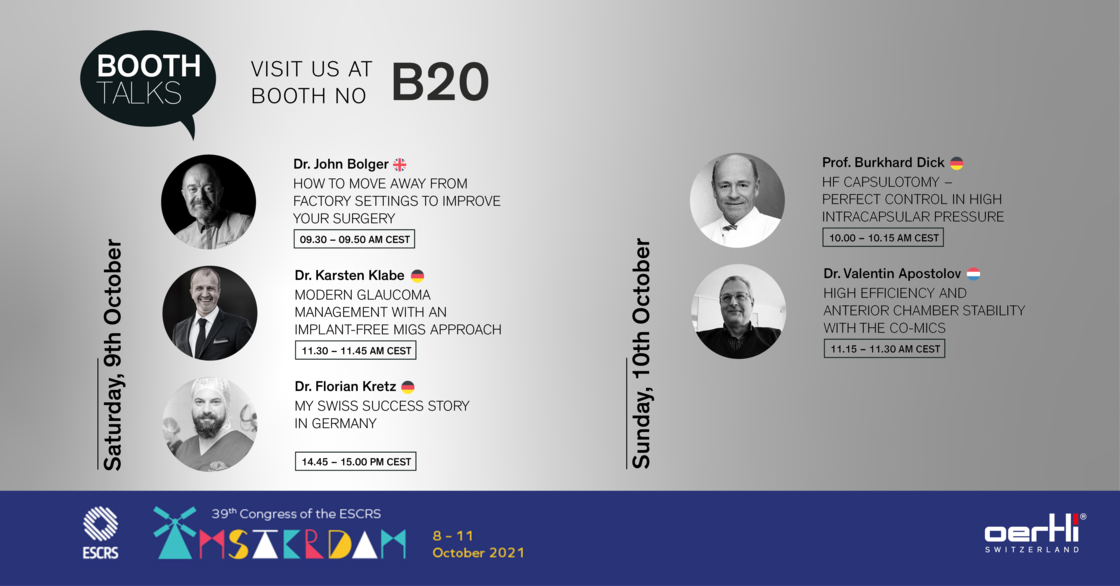 ---
New innovations
In 2021, all devices of our 3-platform strategy have received a remarkable upgrade. For the first time, all new platforms will be exhibited at a physical meeting. Beside our three surgery platforms, we will also present the new Irrigation/Aspiration handpieces with its new Safety Design. Additionally, all Glaucoma surgeons will love the new HFDS Drylab Kit which they can test right at the booth.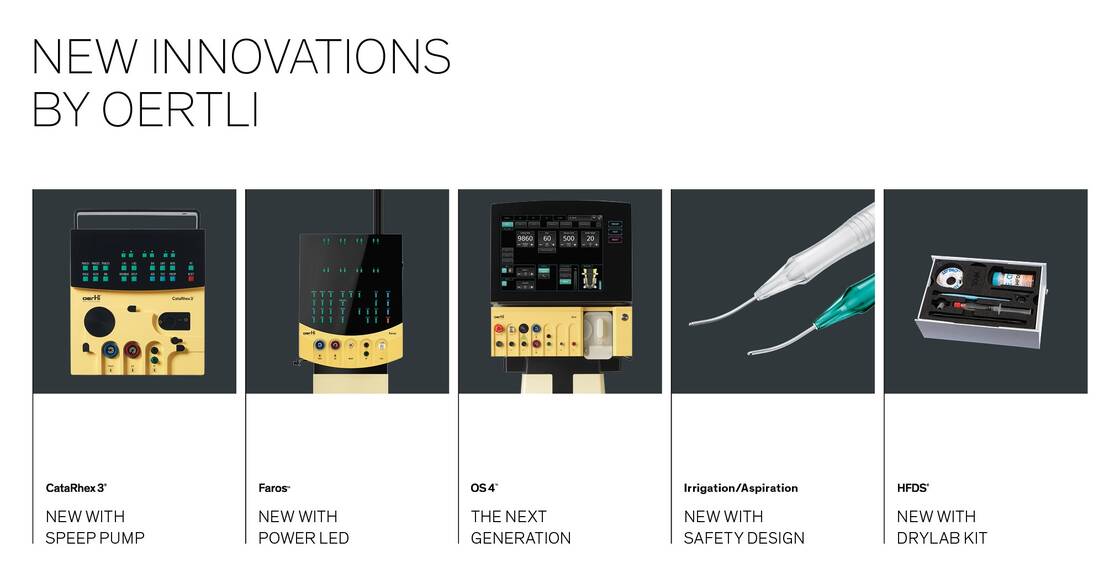 ---
The wall: scan and win
At the wall, every booth visitor is invited to scan one QR code and gets the chance to win an instant price on site.
Video box for Oertli lovers
Do you love your Oertli platform and like to tell the world? Come to our ESCRS booth no. B20. We will record your video statement right at the booth and make sure that the ophthalmic world hears your voice.
---
---
CataRhex 3 new with SPEEP
Find out more about the CataRhex 3 new with the SPEEP pump.
Faros new with Power LED
Read more about the Faros new with the Power LED-technology.
OS 4 - The next generation
Explore the new features of the OS 4 - the next generation.