HFDS DryLab Kit
The HFDS DryLab Kit offers new possibilities to demonstrate our proven HFDS glaucoma technique in a new and even simpler way. With this compact, mobile and flexible training tool, we provide a more impactful first introduction into HFDS than ever before. It offers all you need for a successful first demonstration and training of HFDS. The HFDS DryLab KIT comes with:
Reusable artificial HFDS eyes (divided into 4 quadrants) with tiltable holder
Integrated USB camera for live stream on your notebook
Relevant accessories to perform HFDS as gonioscopic lens, viscoelastics and more
Reusable HFDS Glaucoma tip with its diathermy handpiece
DryLab KIT instructional video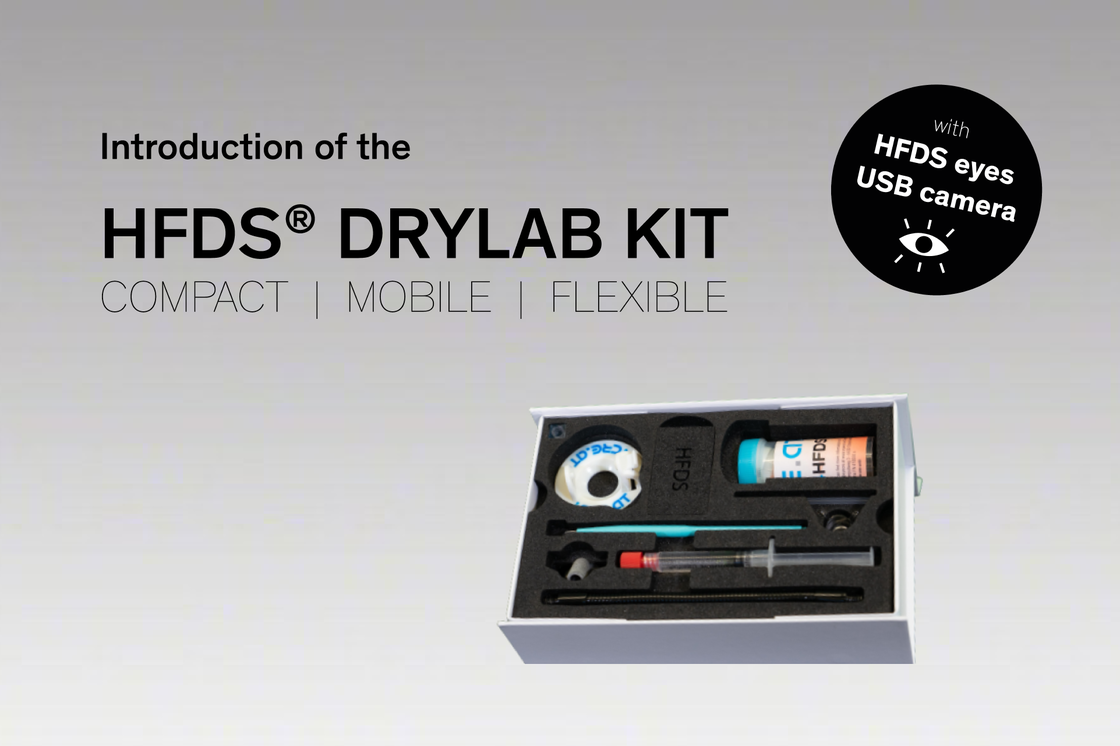 MAKING THE DIFFERENCE WITH UNIQUE ADVANTAGES

«HFDS offers three unique advantages in glaucoma surgery.
First, in about 70% of cases no postoperative treatment with medication is required. The second and biggest advantage in my opinion is that trabeculotomy and trabeculoplasty can be replaced by HFDS. Third, HFDS and phaco act additively and thus an IOP reduction of up to 13 mmHg can be achieved.»

Dr. Gonzalo Murillo Azcarraga

Instituto Privado de Oftalmología La Paz, Bolivia

MAKING THE DIFFERENCE WITH A MODERN GLAUCOMA METHOD

«Thanks to the modern HFDS method from Oertli, I am able to work quick and safe with little effort. It is also a good alternative to implants or filter surgery. The result speaks for itself - many patients are well regulated even after months without glaucoma drops.»

PD Dr. med. Hans-Joachim Hettlich

Augen Praxisklinik Minden, Germany

MAKING THE DIFFERENCE WITH EXCELLENT LONG-TERM RESULTS

«HFDS convinces me because the procedure is very easy to perform, highly controllable and with few complications. Thanks to HFDS, excellent long-term results are achieved, resulting in fewer follow-up treatments for patients.»

Dr. med., F.E.B.O. Lutz Blomberg

Augenzentrum Hildesheim-Alfeld, Germany

MAKING THE DIFFERENCE IN GLAUCOMA SURGERY

«For me, HFDS is an easy to apply MIGS solution, which convinces not only because of the fast rehabilitation post-op. High frequency diathermy is used to reduce the outflow resistance and shows excellent eye pressure reduction. HFDS can be excellently combined with cataract surgery.»

Prof. Bojan Pajic

Eye Clinic Orasis, Reinach, Switzerland
Glaucoma surgery
In the treatment of glaucoma, Oertli's HFDS ab interno MIGS technology provides excellent long-term results.
Instruments for glaucoma surgery
Learn more about the instruments for glaucoma surgery.

HFDS compendium
Request our new compendium for HFDS and find out more about the HFDS procedure.