HFDS® for modern MIGS surgery
The Faros provides an option for surgical treatment of glaucoma in micro‑invasive glaucoma surgery (MIGS). High-Frequency Deep Sclerotomy (HFDS) creates a direct access between the anterior chamber and the Schlemm canal that bypasses the outflow resistance of the trabecular meshwork. The HFDS glaucoma tip is inserted through a 1.2‑mm paracentesis and six small sclerotomy pockets are formed in the iridocorneal angle to improve the outflow of the aqueous fluid.
How does HFDS work?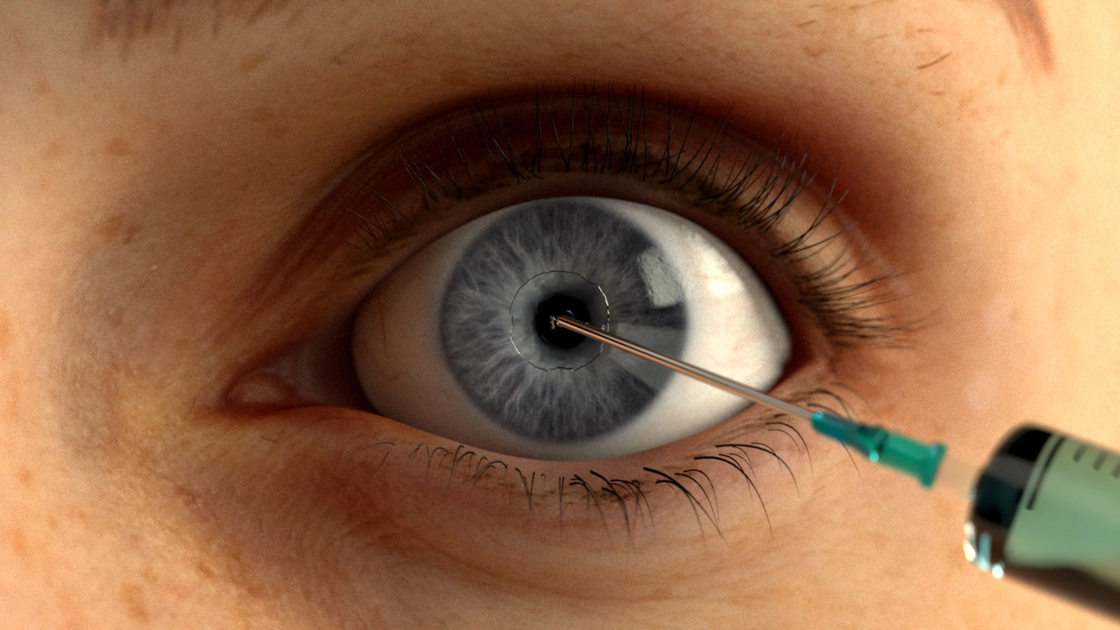 1. Anaesthesia & moisten of the cornea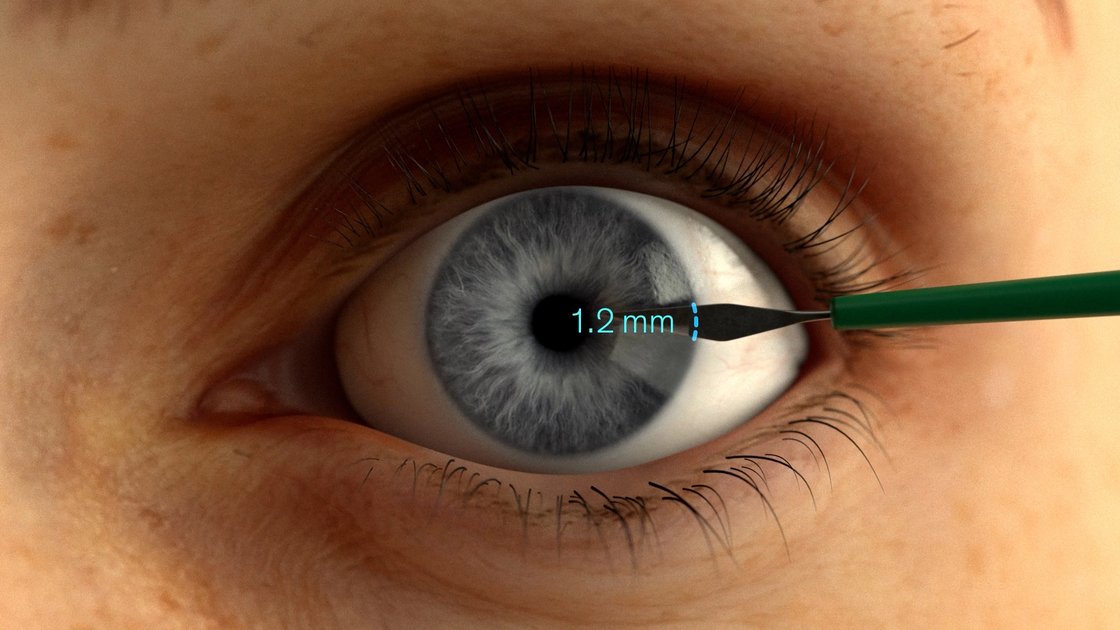 2. Incision
Make a 1.2 mm incision temporal or temporal superior for a nasal approach.
3. Miosis
To constrict the pupil, inject a miotic preparation.
4. Position the anterior chamber
Fill the anterior chamber with high viscosity OVD.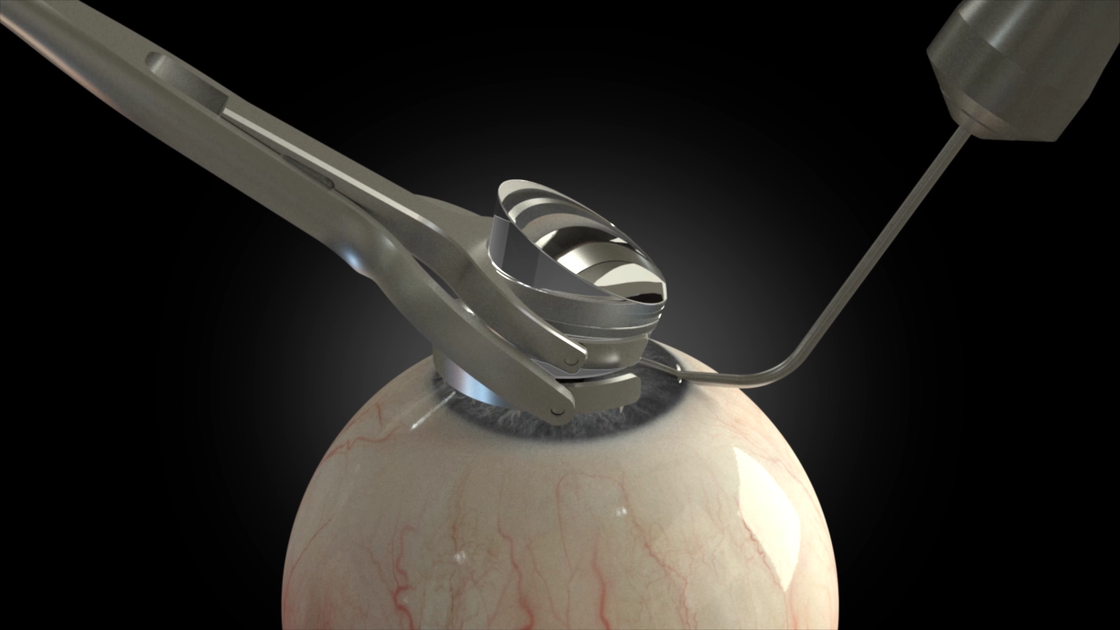 5. Visualisation
Use a direct or indirect gonioscope for optimal viewing of the iridocorneal angle and the trabecular meshwork.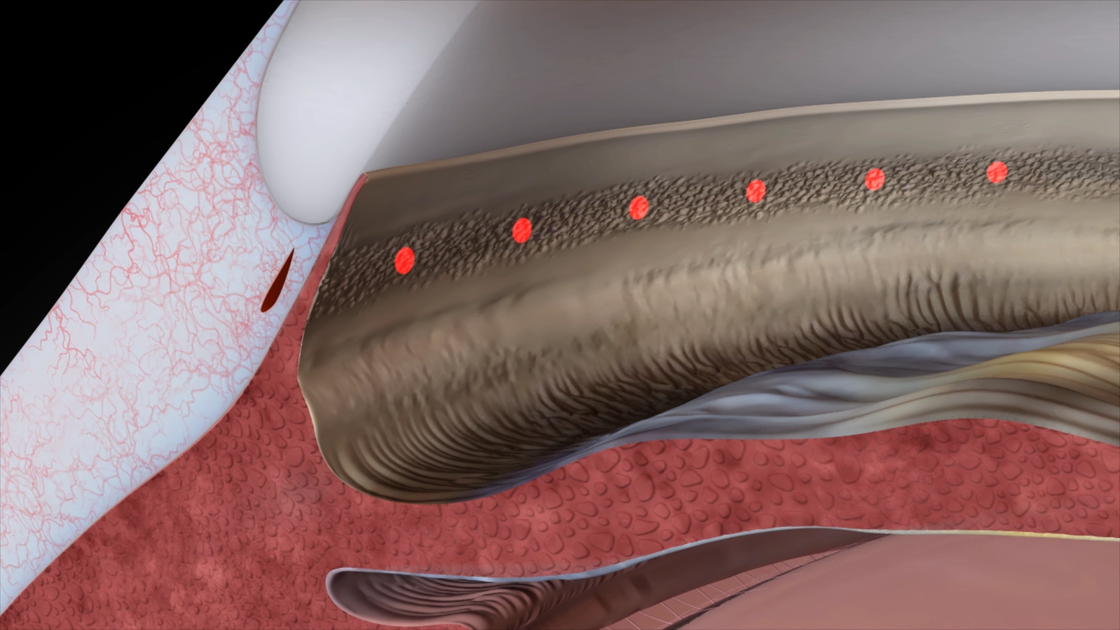 6. Positioning
Insert the HFDS glaucoma tip through the incision/paracentesis into the anterior chamber and position the tip below Schwalbe's line and above the scleral spur in order to penetrate the trabecular meshwork.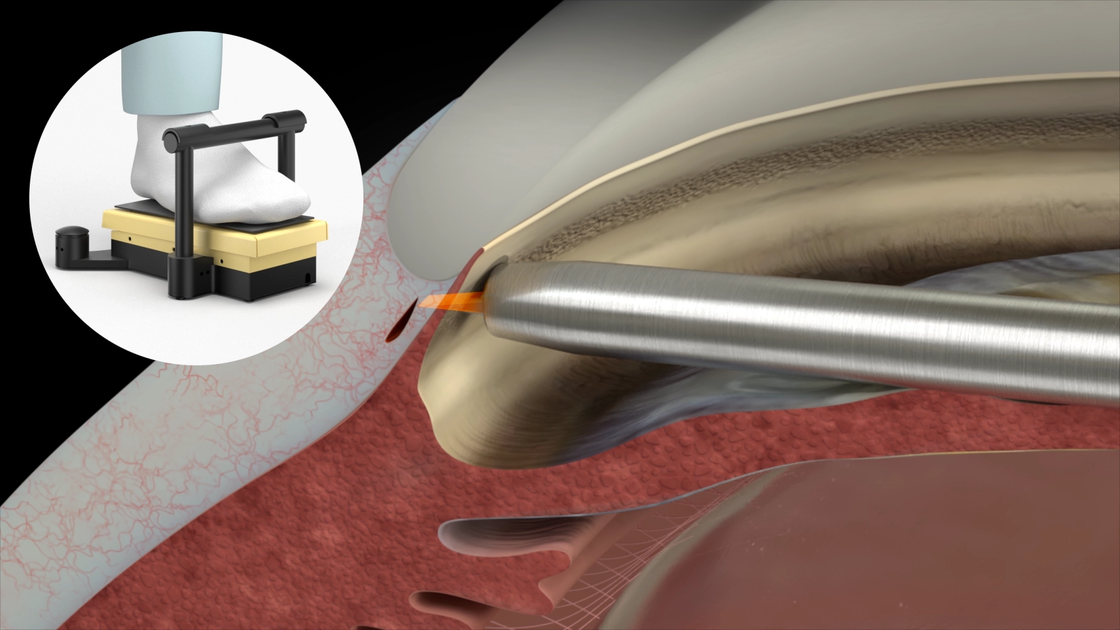 7. HFDS procedure
By simulatively pressing the foot pedal, six new 1 mm deep pockets are created. Finally, a BSS/viscoelastic exchange is performed.
The HFDS procedure in detail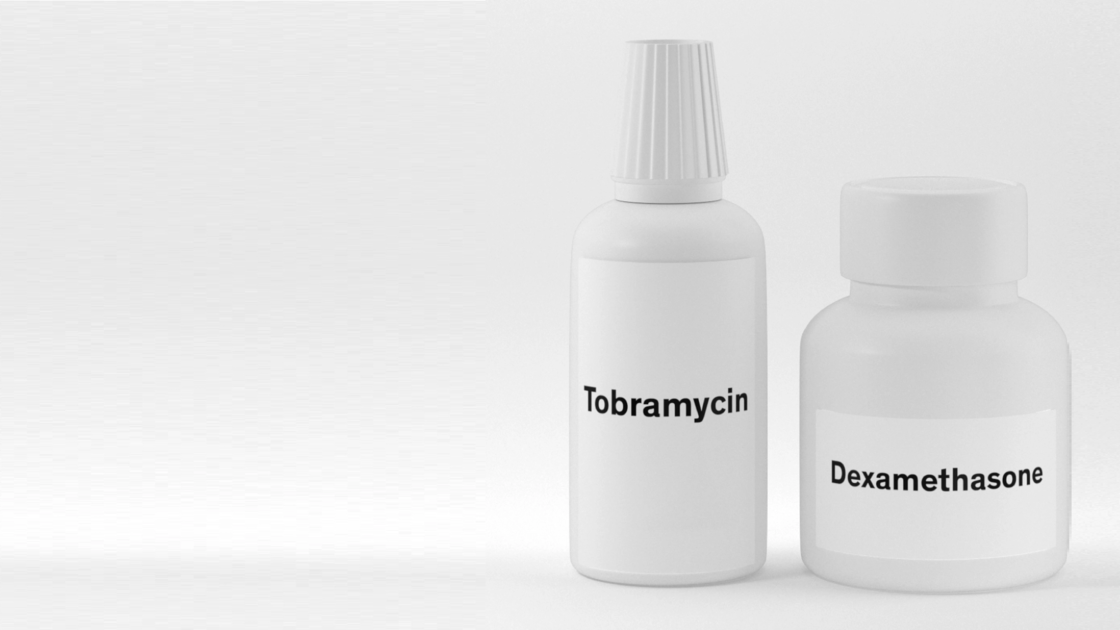 REDUCTION OF THE IOP
Clinical studies confirm a long-term significant reduction in the IOP with a considerable reduction in the number of antiglaucoma medication (AGM)[2]. Together with the low complication rates, HFDS is a safe and efficient glaucoma procedure[2, 8, 14].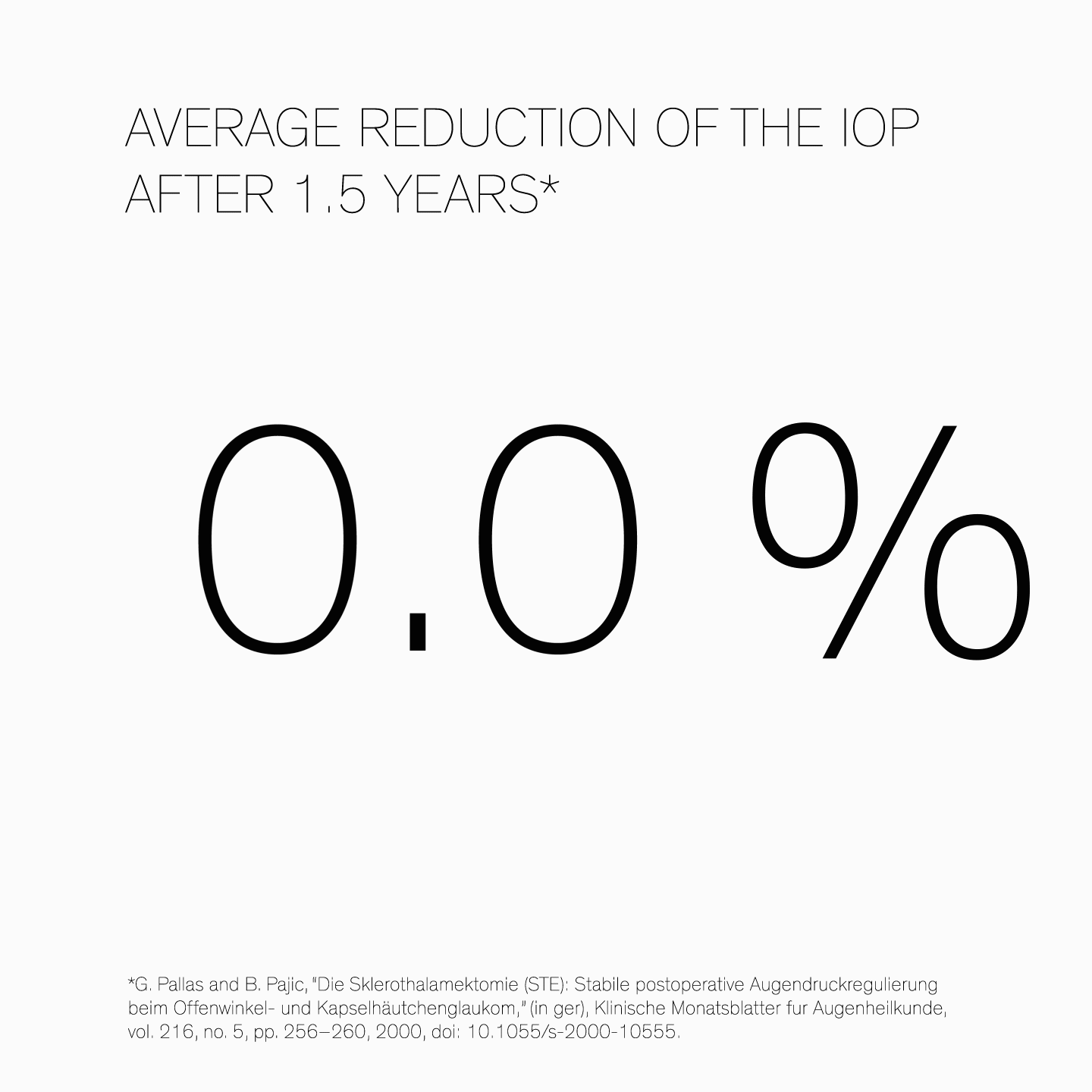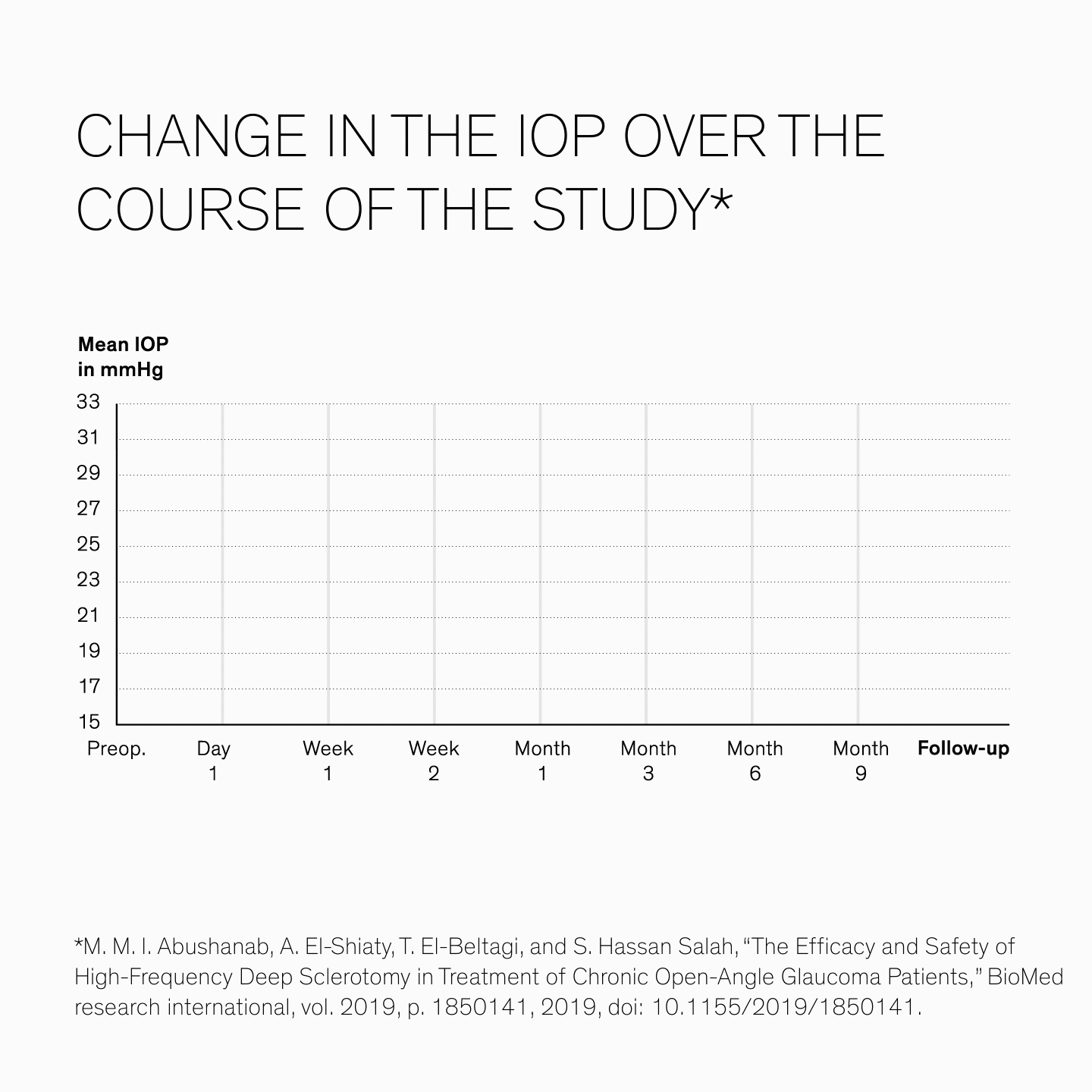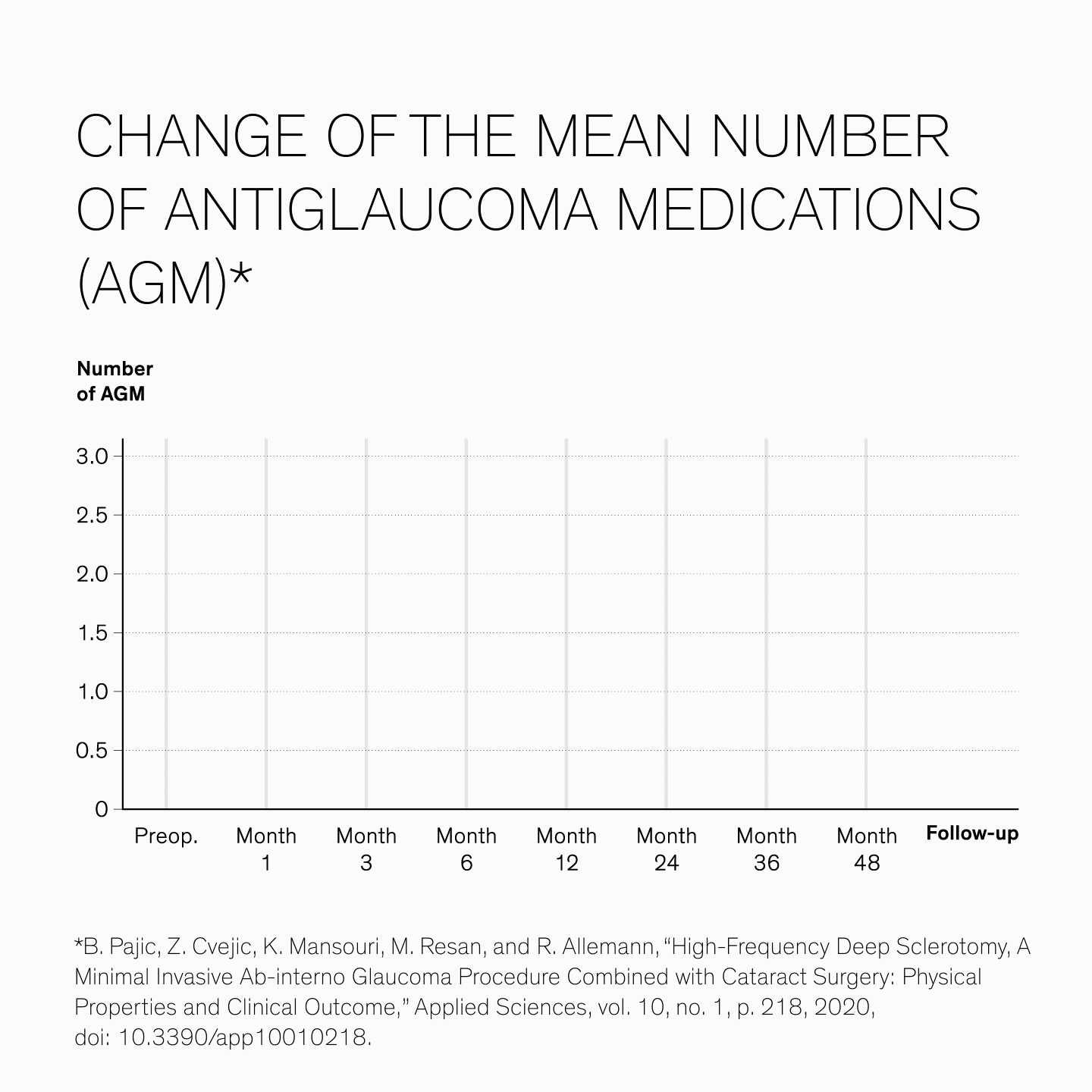 Advantages of HFDS®
Implant‑free micro‑invasive glaucoma surgery[20]
Impressive long-term results with a stable and
long-term reduction in IOP and AGM[2]
Short procedure time with high safety profile[2, 8, 14]
Combined with cataract surgery or a stand-alone
application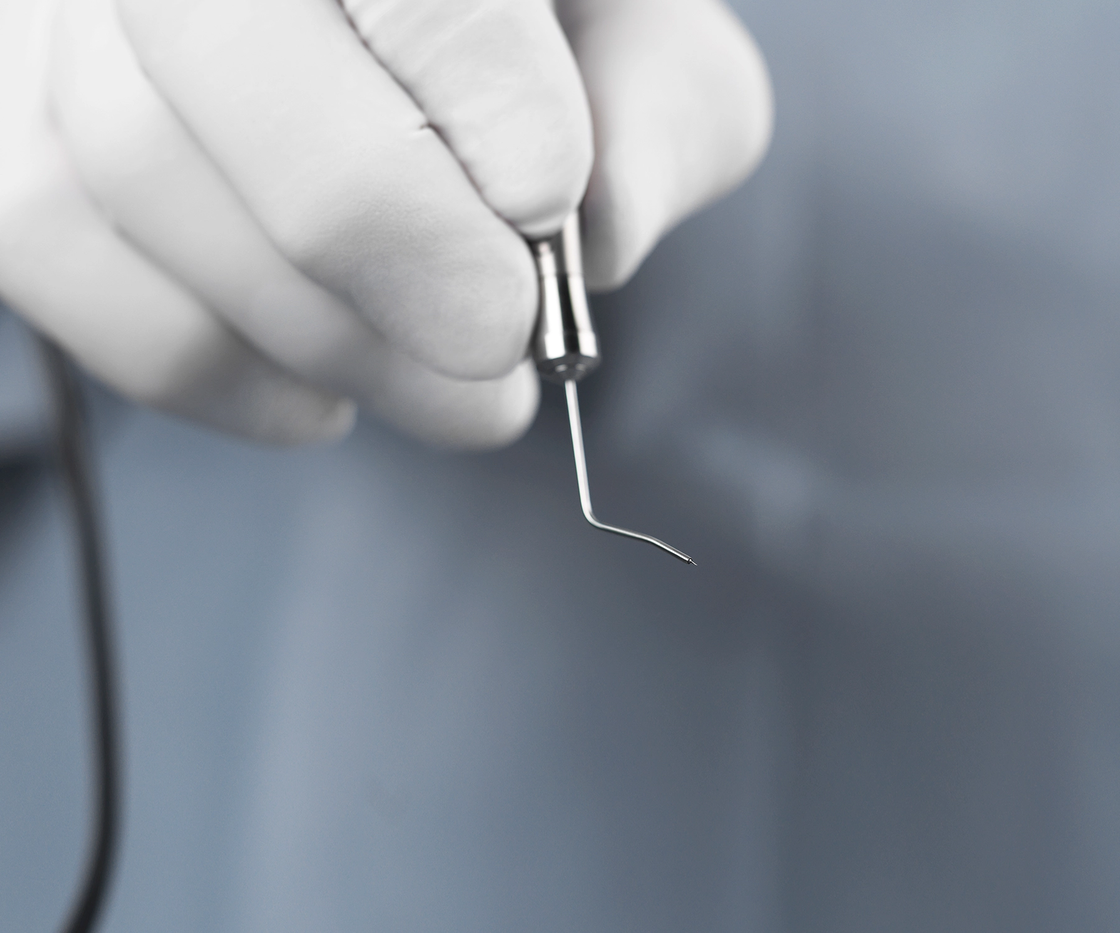 See HFDS® in application now
What do experts say about HFDS®?
Dr Florian Sutter
Eye clinic Herisau and Appenzell, Switzerland
Lenght: 10 min
Dr Robert Kromer
nordBlick Eye clinic Bellevue Kiel, Germany
Length: 11 min
MAKING THE DIFFERENCE WITH UNIQUE ADVANTAGES

«HFDS offers three unique advantages in glaucoma surgery.
First, in about 70% of cases no postoperative treatment with medication is required. The second and biggest advantage in my opinion is that trabeculotomy and trabeculoplasty can be replaced by HFDS. Third, HFDS and phaco act additively and thus an IOP reduction of up to 13 mmHg can be achieved.»

Dr. Gonzalo Murillo Azcarraga

Instituto Privado de Oftalmología La Paz, Bolivia

MAKING THE DIFFERENCE WITH A MODERN GLAUCOMA METHOD

«Thanks to the modern HFDS method from Oertli, I am able to work quick and safe with little effort. It is also a good alternative to implants or filter surgery. The result speaks for itself - many patients are well regulated even after months without glaucoma drops.»

PD Dr. med. Hans-Joachim Hettlich

Augen Praxisklinik Minden, Germany

MAKING THE DIFFERENCE WITH EXCELLENT LONG-TERM RESULTS

«HFDS convinces me because the procedure is very easy to perform, highly controllable and with few complications. Thanks to HFDS, excellent long-term results are achieved, resulting in fewer follow-up treatments for patients.»

Dr. med., F.E.B.O. Lutz Blomberg

Augenzentrum Hildesheim-Alfeld, Germany

MAKING THE DIFFERENCE IN GLAUCOMA SURGERY

«For me, HFDS is an easy to apply MIGS solution, which convinces not only because of the fast rehabilitation post-op. High frequency diathermy is used to reduce the outflow resistance and shows excellent eye pressure reduction. HFDS can be excellently combined with cataract surgery.»

Prof. Bojan Pajic

Eye Clinic Orasis, Reinach, Switzerland
HFDS in glaucoma surgery
Learn more about about the instruments for glaucoma surgery.
The HFDS DryLab KIT
With the compact, mobile and flexible training tool, we provide a more impactful introduction into HFDS than ever before.
---
Cataract surgery
Innovations such as HF capsulotomy and easyPhaco are developments that aim to make cataract surgery faster and more efficient.

More about cataract
Vitreoretinal surgery
In vitrectomy surgery, the Faros ensures exceptional results thanks to its cleverly thought-out fluidics concept and innovative instruments.
Oertli data on file
[2] B. Pajic, B. Pajic-Eggspuehler, and I. Haefliger, "New minimally invasive, deep sclerotomy ab-interno surgical procedure for glaucoma, six years of follow-up," Journal of glaucoma, vol. 20, no. 2, pp. 109–114, 2011, doi: 10.1097/IJG.0b013e3181dddf31.
[8] B. Pajic, Z. Cvejic, K. Mansouri, M. Resan, and R. Allemann, "High-Frequency Deep Sclerotomy, A Minimal Invasive Ab-interno Glaucoma Procedure Combined with Cataract Surgery: Physical Properties and Clinical Outcome," Applied Sciences, vol. 10, no. 1, p. 218, 2020, doi: 10.3390/app10010218.
[14] Kaweh Mansouri, M.D., M.P.H., A Multicenter Prospective Study of High-Frequency Deep Sclerotomy (HFDS) in Open-Angle Glaucoma: 3-Year Outcomes: Manuskript; UNPUBLISHED DATA.
[20] Aleksandar Pavlovic, Ab-Interno Deep Sclerotomy in Eight Simple Steps. [Online]. Available: https://www.oertli-instruments.com/downloads/glaukom/crst_september_2017_ab-interno_deep_sclerotomy_in_eight_simple_steps.pdf