ENDO LASER WITH PROTECTION FILTER
The OS 4 contains a fully integrated green endo laser that has been developed and manufactured in Switzerland. The 532 nm laser can be used, among other things, to treat retinal problems such as retinal detachments, diabetic retinopathy and macular edemas retinal vein occlusions, peripheral retinal neovascularization central serous chorioretinopathy. Control is performed as you prefer, either by the 15-inch touchscreen or directly via the dual-linear pedal, which becomes a laser pedal following activation of the relevant function. The laser is ready for use in the shortest time possible, key switch, laser output and emergency stop lie beside other connections in ergonomically perfect arrangement. Displays and control are integrated in the graphic surface. This way, the endo laser becomes optimally integrated into the operational process.
All Oertli laser probes are compatible with the endo laser, of course. Apart from the straight and curved laser probes, the steerable ones belong here as well. In this case, the surgeon controls the bending of the probe by pressing the hand piece – a characteristic enabling unimaginably precise control in the treatment of peripheral retina. You will find more information on Oertli laser probes here.
Fully integrated and fully automated thanks to safety plus
With its new OS 4 generation, Oertli has enhanced laser integration by additional beneficiary functions. The fully automated laser user protection filter enables active monitoring and ensures reliable eye protection during laser treatment at the microscope. The fully automated insertion of the filter glass prior to the laser treatment enables the surgical team to save valuable time and effort. Since the filter glass is only active during laser treatment, the view always remains perfectly clear; there are no wavelengths of light that are filtered out. The acoustic laser protection signals provide increased operating safety for the entire OR team.
A suitable safety goggle for laser applications also belongs to the product range.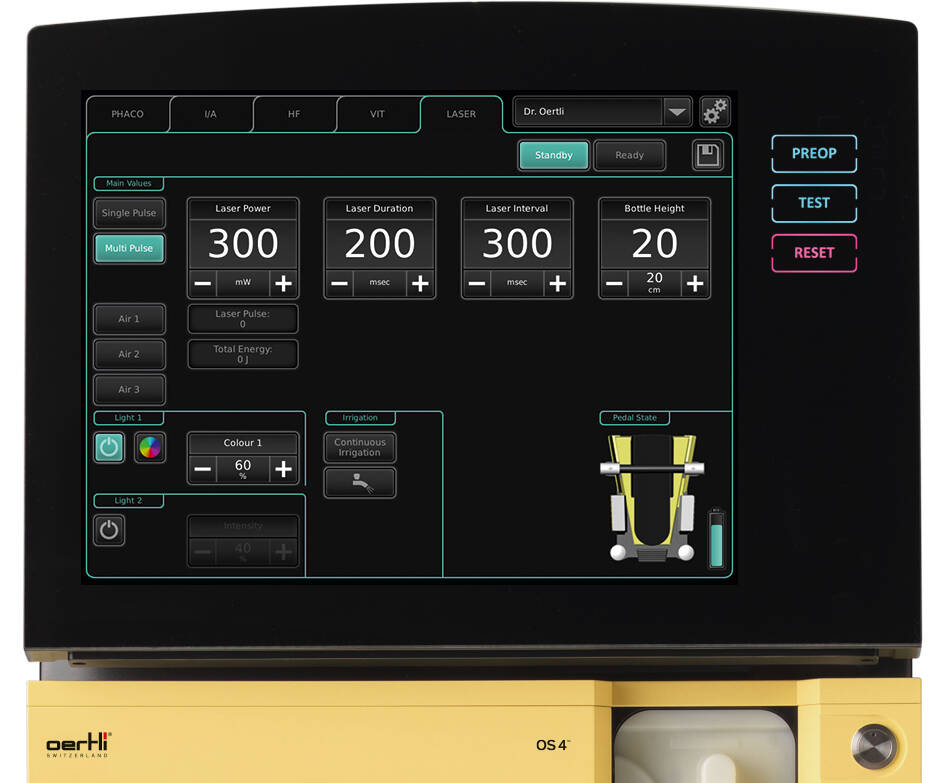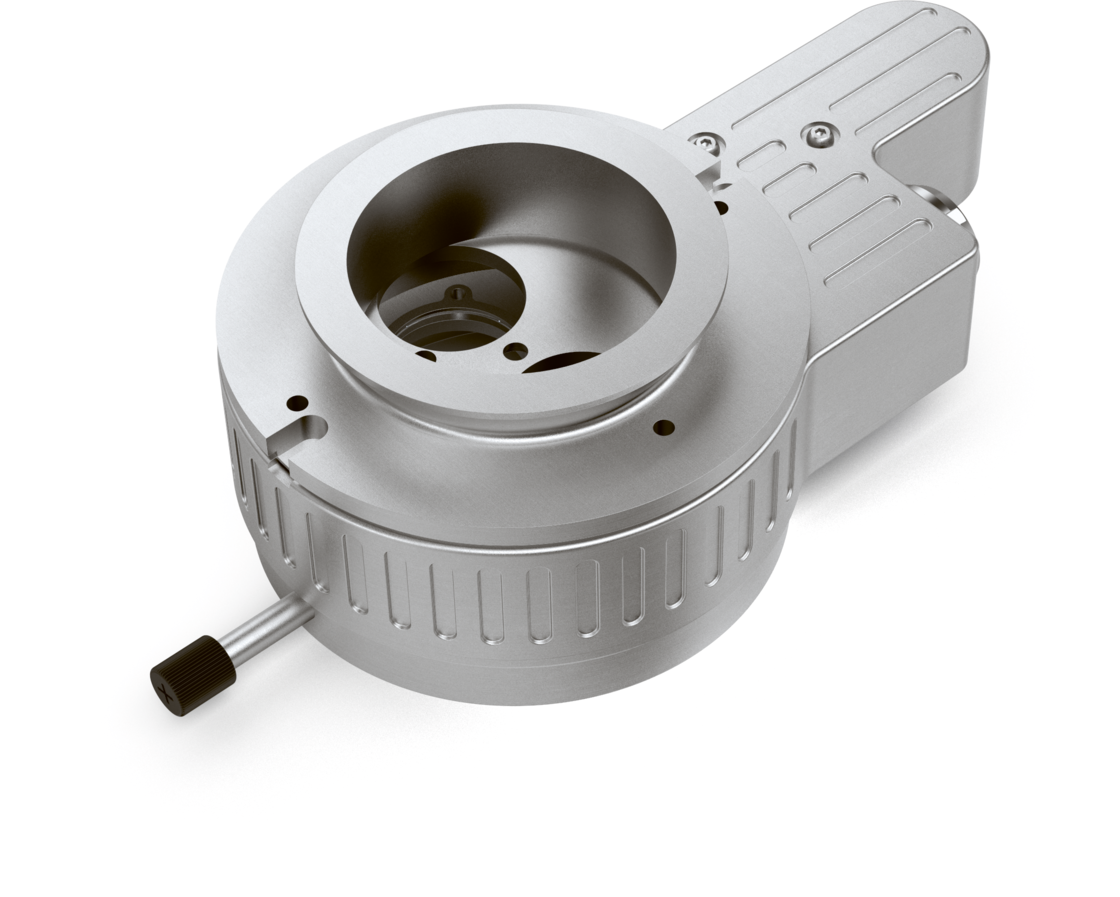 New OS 4 feature: Fully automated laser user protection filter
Advantages of the fully integrated endo laser
Green 532 nm endo laser
Fully automated laser user protection filter for reliable eye protection during laser treatment
Active monitoring of the laser user protection filter for safe power output
Fully automated insertion of the filter glass for safe and efficient laser treatments
Laser controllable via the same pedal, which saves time and space
Acoustic laser protection signals for increased operational safety
Ready for use within a remarkably short time
An extensive range of laser probes is available
You want to know more about the laser probes from Oertli?